SOFTWEAR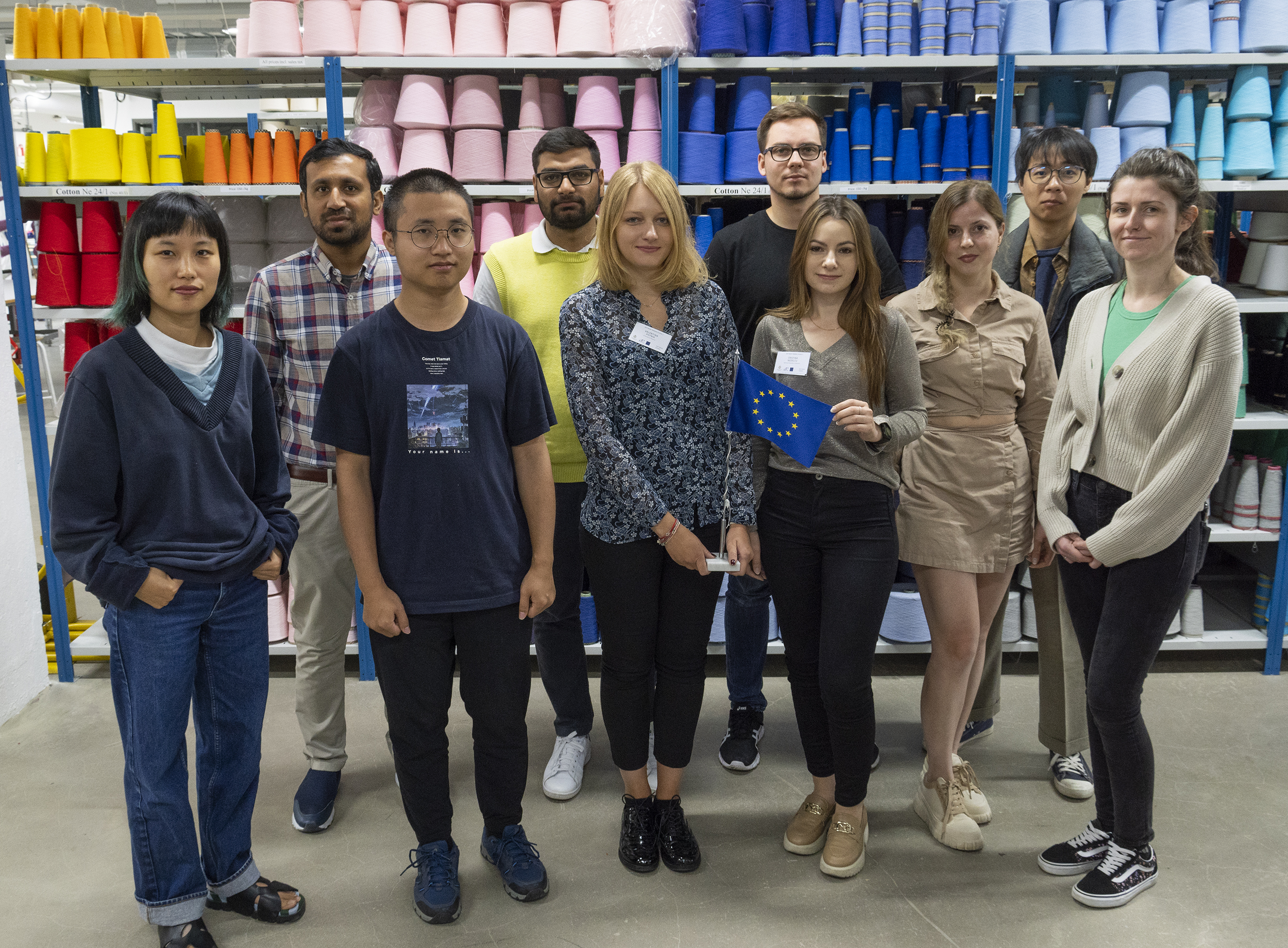 SOFTWEAR (2022 - 2026)
SOFTWEAR is a  EU-funded MSCA doctoral network focused on soft actuators for wearables and exoskeleton, led by Linköping University, Sweden
SOFTWEAR is a highly interdisciplinary doctoral network in the emerging and rapidly growing field of wearables, with a unique focus on soft actuators for wearables and exoskeletons. The primary objective of SOFTWEAR is to train young researchers in the multidisciplinary science of soft actuators for integration in wearables and augmenting textiles. This will be achieved by merging chemistry, physics, mechanics, electronics, textile technology, design, human-technology interaction and ethics in a truly interdisciplinary manner, while teaching essential skills in ethics, product development, intellectual properties right and industrial realisation, thus providing a unique added value to the careers of the Researchers. This ambitious aim will be accomplished by on-the-job training on innovative research projects developing beyond-the-state-of-the-art soft actuator technology and integrating this into active garments and soft exoskeletons. This will be carried out at leading academic groups and by immersion in applied projects at the industrial partners. SOFTWEAR will thus provide Europe with highly educated researchers in the emerging field of wearables, focused on integrating actuation. This will put Europe in a world-leading position in this field and will supply European companies with a highly skilled workforce in soft actuators and advanced smart textiles.
Within this context, Aurélie Mosse acts as a training officer and main supervisor for the practice-based PhD hosted by Ecole des Arts Deco. By embedding design thinking and textile crafts from inception through a design-led methodology, he/she will develop an integrative approach to soft actuators' conception addressing their multiple scales of design from molecule to object and thereby bridging the gap between science and design. Outcomes will showcase potential new expressions, applications or crafting techniques for soft actuators at the intersection of smart textiles, wearables and ecodesign.
Project coordinator: Edwin Jager, Linköping University
Main academic partners: Linköping University (SE), Cergy Paris Université (FR), Danish Technical University (DK), Johannes Kepler Universitat Linz (AT), Technical University Dresden (D), Hoegskolan i Boras (SE), Ecole des Arts Déco (FR), University of Twente (NL),  Universita degli studi Firenze (IT), EPFL (CH).
Dedicated website: https://softwear-dn.eu/
Funding: MSCA-DN, 2021, Horizon, EU. (2 812 k€) referenced under  project n° 101072920
Related publications