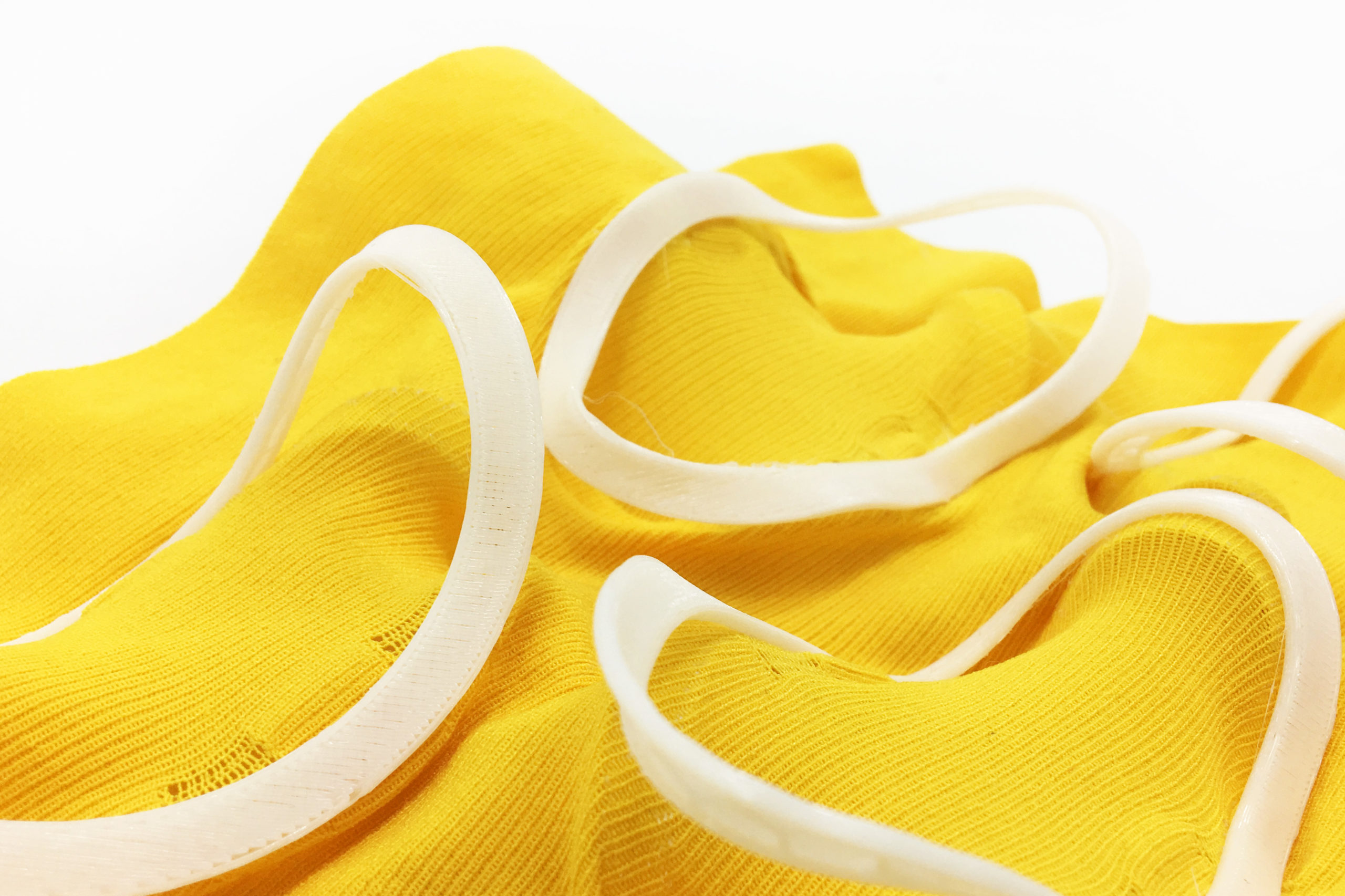 Designing soft actuators for a textile & clothing context
Lingxiao Luo, EU funded Phd prepared at Ensadlab, Ecole des Arts Déco, PSL University in the framework of the SOFTWEAR doctoral network (on-going). Supervision: Aurélie Mosse, Edwing Jager, Benoît Roman .
By embedding design thinking and textile crafts from inception through a design-led and practice-based methodology, this project will develop an integrative approach to soft actuators' conception, addressing their multiple scales of design from molecule to object, thereby bridging the gap between science and design. Experimentation will focus on appropriating in-air and dielectric elastomer EAPs through textile design processes and specific design criteria, including aesthetics and sustainability. Outcomes will showcase potential new expressions, applications or crafting techniques for soft actuators at the intersection of smart textiles, wearables and ecodesign.
Dedicated website for the SOFTWEAR doctoral network: https://softwear-dn.eu/