Antonin
Mongin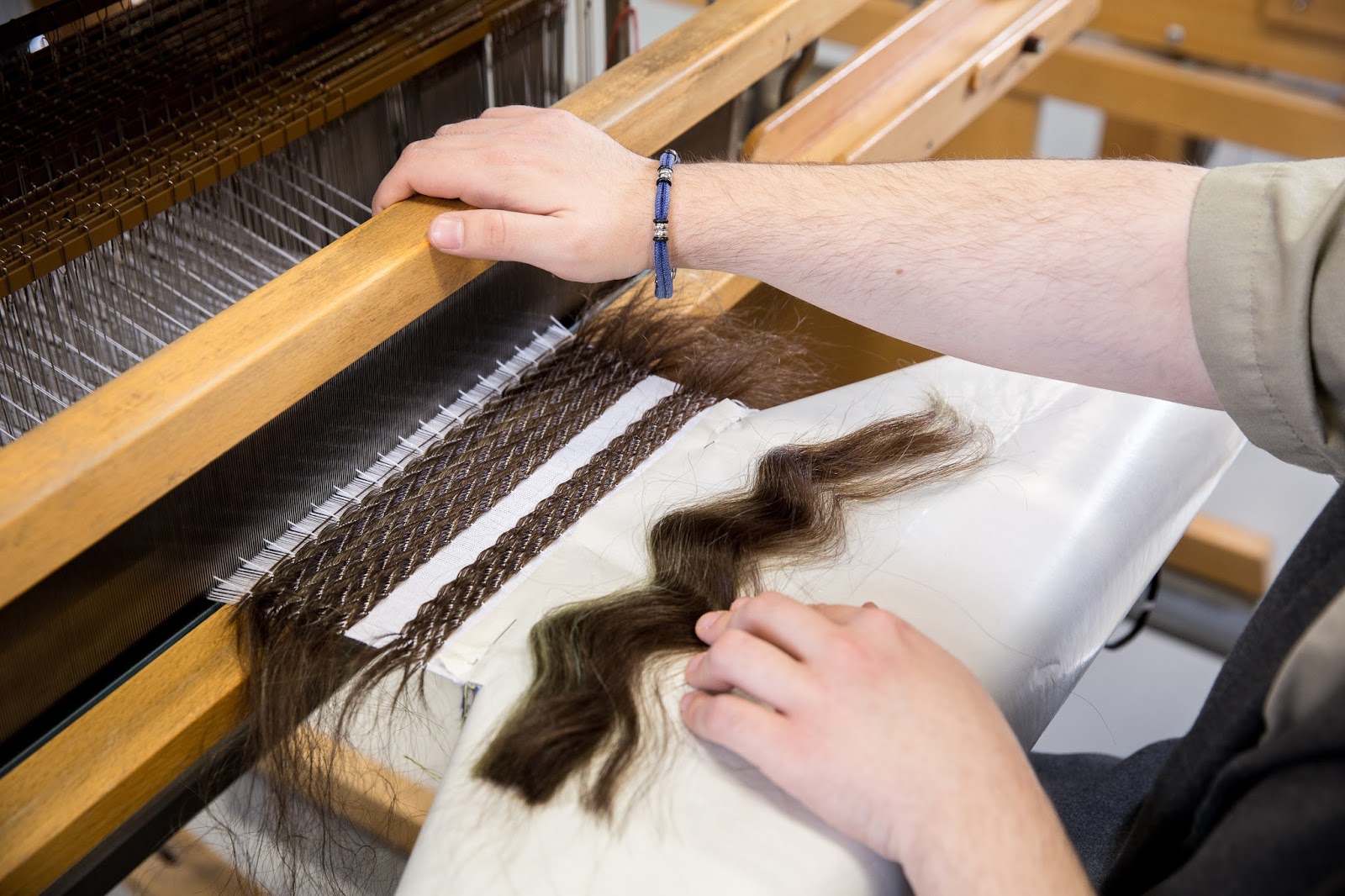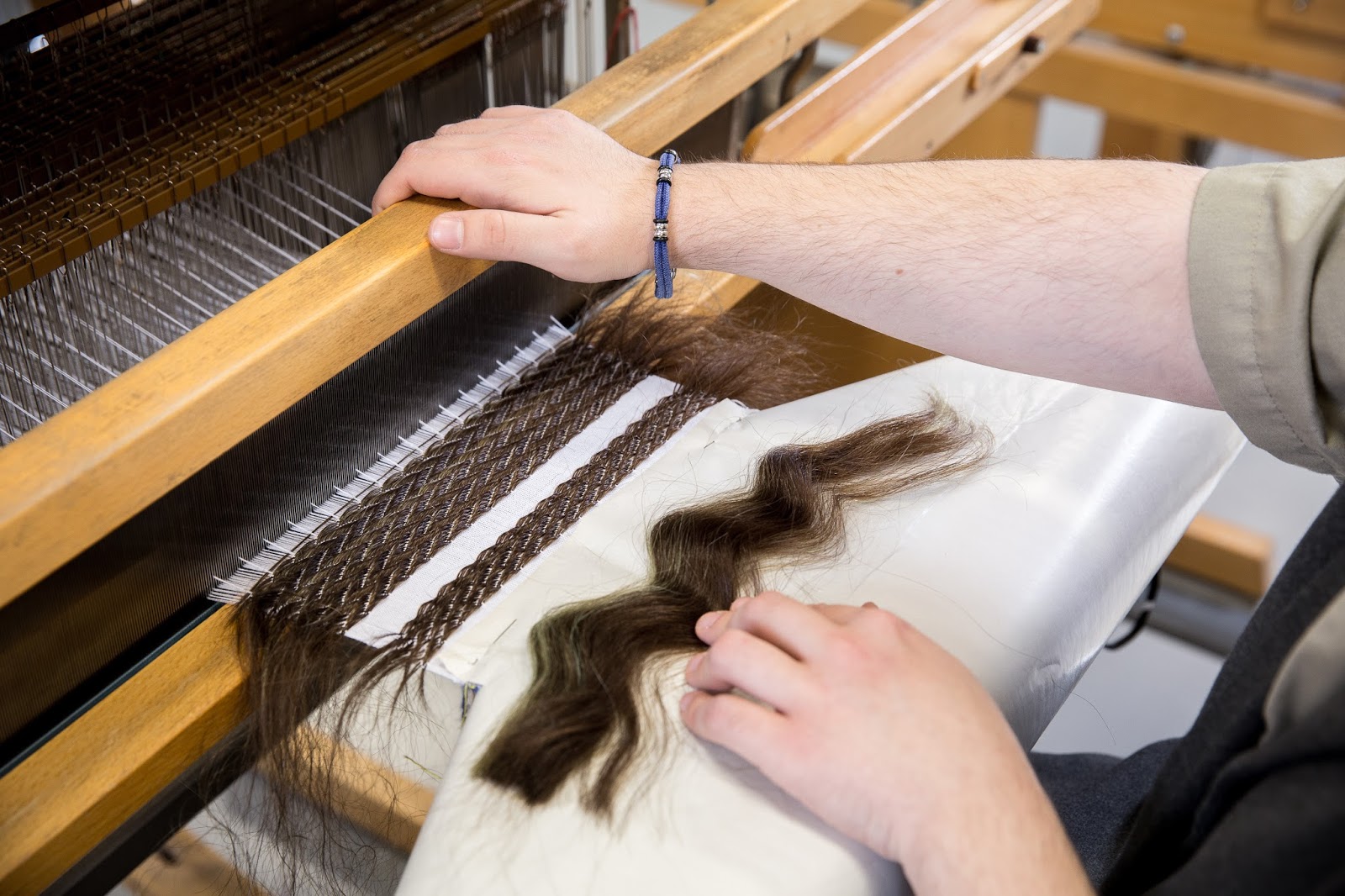 Hair work craft: hair as a raw material for a practice-based and design-led research
Antonin Mongin, SACRe funded PhD prepared at Ensadlab, PSL University (on-going). Supervision: Jean-François Bassereau, Aurélie Mosse.
This PhD project builds on the results of the textile and material design graduation project Relic' hair developed at Ecole Nationale Supérieure des Arts Décoratifs. Sitting at the intersection of design, human& social sciences and material sciences, the research aims at reviving the occidental cut hair-related handicraft disappeared in the middle of the twentieth century.
Cut hair can be said to belong to the family of natural materials with animal origin but it keeps specific properties, in particular whose related to the owner( from who it originally comes from). Using a practice-based and design-led research , this project locates cut hair in the context of material sciences as a mean to increase and improve knowledge of hair as a material for crafts.
The project is concerned with reviving a craft practice as much as reinventing its tools, processes and know-how in order to promote the emergence of new unique materials. Their uniqueness lies not only in the hair' biologic relation to its owner but also in their ability to give a sensitive account of life moments, to ritualise these moments through the design of indvidualised objects thanks to the development of revisited crafting processes suitable for working with such matter of human origin.
Related publications
Mosse, A., 2020, Textile transitions: Time as a material for Soft Matters' design practice', In Montagna & Carvalho (eds), Textiles, Identity and Innovation: In Touch, London: CRC Press /Taylor & Francis. Proceedings of the 2nd international conference on Textiles, Identity and innovation, (D_TEX 2019), Libson, Portugal, 19-21th of June 2019, pp.389-396.
Mosse, A., Bassereau, J.F., 2019, 'Soft Matters: en quête d'un design textile et matière plus résilient', Sciences du Design, n°9 Développement durable (Mai 2019), Paris: Presses Universitaires de France.
More pictures on Antonin's Instagram